chesterfield
community Church
CCC Family,
After praying and evaluating the situation in our community, I would like to announce that church services for the foreseeable future will be canceled. The decision was made not out of fear but out of caution after seeing Virginia declare a state of emergency, Chesterfield County schools closed for two weeks, and Chesterfield County declaring a state of emergency.
Our church vision " loving God, loving people, serving the world with a servant's heart" remains unchanged. Please pray with us for those already affected, for our leadership as they evaluate options, and for our community preparations underway. Pray also about the ways we can reach out to our friends and neighbors and continue to show them the fearless love of Jesus. Check on them, go to the store for them, or whatever is needed. In any crisis there is the opportunity to present Christ and show the love of God. Don't miss this part of the situation. Start by winning the battle in prayer first and then love people with action.
In addition to praying, there are practical ways to show love to yourself and to others:
If you're not well, stay home, rest, get healthy.

Wash hands frequently with soap and water for at least 20 seconds. (sing The Doxology)

Carry and use an alcohol-based hand sanitizer with at least 60% alcohol.

Cover coughs and sneezes with tissue, immediately throw away the tissue, and either wash your hands or use hand sanitizer.

Avoid contact with those who are sick.

Avoid touching your face.

Keep children home when sick.

Clean frequently used surfaces (cell phones, desks, counters, etc…)

Familiarize yourself with the additional guidance available on the CDC website.
Next Steps
If you have any questions or concerns or suggestions, let me know. We're here for you, and we appreciate your input and feedback:

In continuing to worship God and support the church, I encourage you to go to the church website and tithe online.
Yeah sure, we're different in a lot of ways. We have young people, older folks and twenty and thirty somethings. We've got a lot of kids running around and we consider that a blessing.
You'll find professional couples, stay-at-home moms, blue collar families and just about every other type of person you can think of.
Sure, we're different...but not so different from one another, because the love of Christ binds us together and makes us one...like a family.
When we say we're different, we mean different than the world. You see, we can overcome our differences within the church because we follow the examples of Jesus.
Won't you come and follow too?
weekly church service
ON LINE EACH SUNDAY
​
sunday school
ON LINE EACH SUNDAY
giving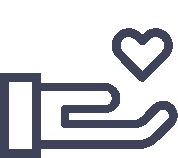 "Whoever is generous to the poor lends to the lord, and he will repay him for his deed."